Acquisition Expands B&D's Capabilities to Guide Colleges and Universities in Strategic Energy Planning and Management, Including Assessing the Value of Public-Private Partnerships
---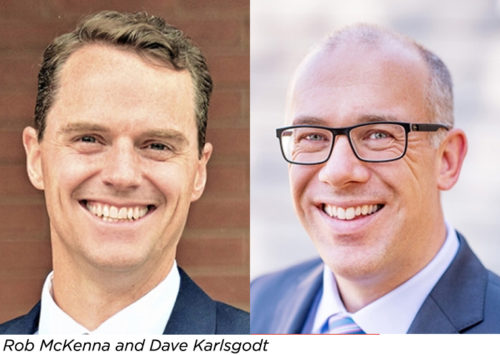 (WASHINGTON, DC – February 3, 2020) – Development and management advisory firm Brailsford & Dunlavey has announced the expansion of its energy advisory practice through the acquisition of Fovea, a privately held company focused on system capacity planning, carbon mitigation strategies, life-cycle cost analysis, and risk mitigation strategy development.
Led by co-founders Rob McKenna and Dave Karlsgodt, Fovea has worked at more than 50 colleges and universities across the country, including at a number of University of California schools, Cal Tech, Columbia, Cornell, The Ohio State University, and University of Texas. Fovea has also worked with organizations like Ford Motor Company, Siemens, and Polaris.
The integration of Fovea into B&D allows the firm to expand its advisory services across its national footprint of college and university clients. B&D uses a proprietary project and program definition process to set criteria and drive decision making for schools looking to transform their real estate and operations; Fovea will integrate its expertise to expand this methodology to campus energy assets. This will include the evaluation of whether public-private partnerships (P3s), including asset monetization strategies, are viable and sustainable within a specific campus context.
B&D's current clients in the higher education energy advisory space include Rutgers University, University of South Carolina, University of the District of Columbia, and the University of Illinois-Chicago.
"The work that we'll be able to do with Fovea on the B&D team is absolutely inspiring and thrilling," said Paul Brailsford, CEO of B&D. "We moved into the energy advisory space in recent years, and know the combined team's expertise in facilitation, training, data visualization, and scenario planning will be game-changing for our clients in higher education, PK–14, and municipals. Energy is the next frontier for mission-based organizations working to control expenditures and operate responsibly; to advise in this space fits naturally with the work B&D does every day to empower and advance our schools and communities. Fovea's shared commitment to building sustainable communities is exactly why it was an ideal candidate to bring into B&D. We value the strategic decision-making frameworks Fovea develops for its clients, as this echoes our own philosophies and working practices. This move has a positive impact on every aspect of our service continuum within every market that we operate."