Murray State's public-private partnership plans to revitalize housing by offering students more layout options and updated facilities.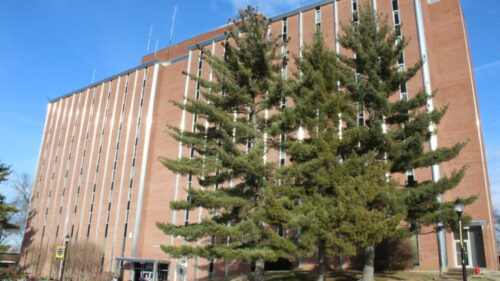 This article was originally published in thenews.org.
MURRAY, KY – Murray State's public-private partnership plans to revitalize housing by offering students more layout options and updated facilities.
A public-private partnership, also known as a P3, is an agreement between two or more private and public entities on a long-term scale.
The Board of Regents met Dec. 3, 2021, to discuss the P3 proposals and potential contractors for the project.
Procurement Services Director Beth Ward said the University wants to provide students with more housing options, ranging from traditional two-bedroom suites to possibly full apartment-style units.
"In addition, a new dining hall is under consideration which would result in the razing of the current Winslow Dining Hall at some point in the future if this portion of the project is done," Ward said.
Brailsford and Dunlavey is an advising company assisting Murray State with the selection process. Their mission is to find solutions to help higher education clients.
"We critically evaluate opportunities and develop creative solutions for our higher education clients to maximize the value of their buildings and resources," according to the Brailsford and Dunlavey site.
Jeff Turner, the executive vice president of the program management firm Brailsford & Dunlavey, said this proposal is to attract more students to on-campus housing.
"We know that students that live on campus have higher graduation rates [and] higher GPAs, and that's really what it's all about," Turner said.
Ward said this partnership will benefit students by upgrading residential colleges in a shorter time frame.
Jackie Dudley, vice president of finance and administrative services, said there are several areas of interest within this project, including tearing down and moving R.H. White and Regents Colleges.
"The focus areas we are working on with the project is to try to push all those traditional residential halls to the north side of Chestnut Street," Dudley said.
Dudley said they are also proposing more apartment-style housing on the south side of Chestnut Street, which is the current location of Regents and White.
Ward said a search for potential development partners began in spring 2020 with the University sending out a request for qualifications on developers.
"Three firms were identified in that process and those three are under consideration for this final [request for proposal]," Ward said. "Those firms are CAVentures, Signet Real Estate and RISE Real Estate. All three firms are very active in this industry and have put together teams which include architects, engineers, builders and financial personnel to help accomplish our goals."
Ward said this project will cost approximately $90 million.
A partner has not been selected, but the committee is in final negotiations with three contractors.