Capital Improvements In Action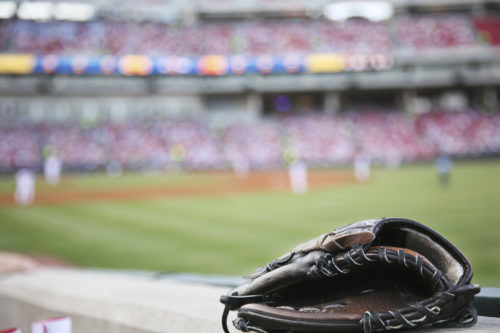 In late 2018, we reported on capital improvement planning at Safeco Field, now renamed T-Mobile Park. With the Mariners and Washington State Major League Baseball Stadium Public Facilities District (PFD) partnership committed to maximizing the 20-year-old asset, the question became: What would it take to keep the ballpark first-class for the next 25 years?
B&D led a team consisting of Populous, Thornton Tomasetti, M-E Engineers, Diversified, and Bigelow that worked to answer that question. Ultimately, the recommended improvements included a number of infrastructure projects, as well as upgrade improvements designed to enhance and maintain the spectator experience and ensure the economic life of the facility.
After the Mariners and PFD announced in December 2018 that they had finalized a new 25-year ballpark lease agreement, the partnership shared plans for $29.8M in near-term upgrades, part of a 10-year plan to spend $280M on renovations and upgrades. As reported in Ballpark Digest, the work includes 49 infrastructure projects as well as projects that enhance the fan experience.
Kevin Mather, President and Chief Executive Offices of the Seattle Mariners, told the publication, "At 20 years of age, T-Mobile Park is still in good condition and a great place to watch baseball. The work we will be doing … will ensure that it continues to be a first class experience for fans and is our home for generations to come."
The infrastructure improvements set for the near term included the replacement of operable roof components, replacing the ballpark's sound system, replacing the failing point-of-sale system at concession stands, and ADA fan improvements, among other projects.
Additional fan upgrades included expanding the Left Field Gate area, creating a new concession area, creating a new fan/group entertainment space called The Trident Deck above the left field foul pole, creating an elevated Rooftop Boardwalk area above home plate with a number of amenities, and introducing new small-group seating options and social spaces.
Most of these improvements were completed during the past off-season in anticipation of this year's season opener, which continues to be delayed. However, they will certainly enhance the fan experience when Mariners fans return to T-Mobile Park.
Given the current circumstances, fixing failing systems, updating technology, and adjusting to market needs is a challenging undertaking. And staying ahead of the curve while ensuring short- and long-term financial sustainability is not an easy balance. Further, it's not an easy or obvious time to think about improvements and investments like these. To some extent, it never is—but really, what we're experiencing now is unprecedented. Still, we're thinking ahead to when T-Mobile Park reopens, the concession stand grills heat up, and fans gather from around the region to celebrate and be together. That can feel hard to picture right now but it will happen, and when it does, we want to be ready.
We point to T-Mobile Park's ongoing story because it demonstrates the forward-thinking, data-centric mindset that venues throughout the country can benefit from adopting.