Maximizing the value of an education institution's investment in technology.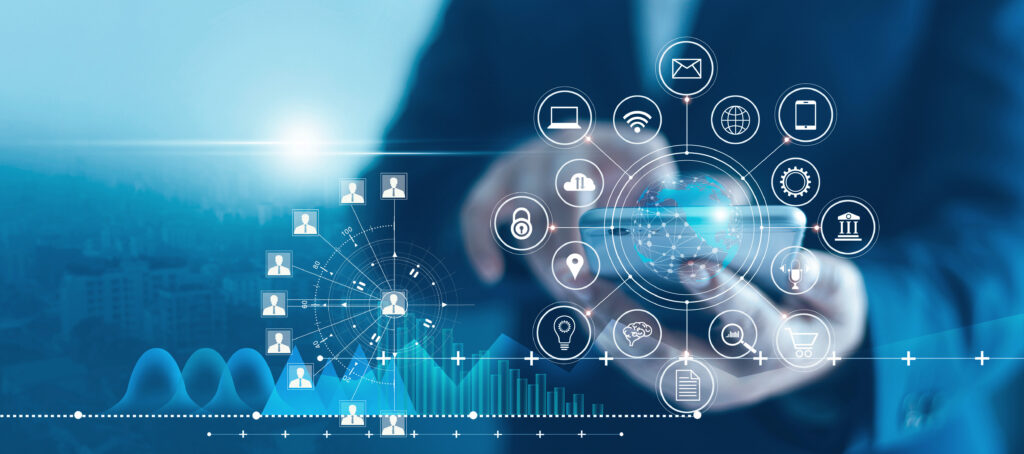 This article was originally published in American School & University magazine.
For the longest time, higher education's business model has assumed growth. But even before Covid-19 sent college enrollment numbers tumbling, administrators knew the expectation of continued growth was undercut by a long list of challenges, including downward pressure on state funding, a shrinking pool of potential students, and mounting deferred maintenance. Covid-19 has only exacerbated the strain, and colleges and universities are now finding that developing long-term sustainable business models is not just necessary, but urgent.
Unfortunately, many schools continue to take a short-sighted approach to addressing their financial challenges; they resort to across-the-board cost-cutting, laying off personnel, or eliminating programs and services. Some of these strategies may be necessary, but there are other (and more sustainable) opportunities to create long-term savings, generate additional revenue, increase productivity, and enhance customer satisfaction.
One of those strategies is to maximize the capability and value of a school's existing resources and assets.
Technology is an existing asset at colleges and universities that often is underutilized. When leveraged fully, technology can provide savings, deliver services more efficiently throughout a campus, and enhance timely, data-driven decision-making.
This is what is happening at Rutgers University, says Ghislaine Darden, assistant vice president, Strategic Services, Division of Institutional Planning and Operations."At Rutgers, in the Division of Institutional Planning and Operations, we found that optimizing our technology infrastructure to manage our work efforts was one of the main keys to achieving our organizational goals," she says.
Rutgers is employing a five-step process to establish a new work effort tracking system for the Division of Institutional Planning and Operations, the largest administrative division at the university. The large-scale upgrade is complex, involving 27 different functional areas and integrations to nine university systems.
Education institutions can carry out a comparable upgrade of their technology infrastructure by performing a rigorous assessment. The five-step process Rutgers used may help schools identify opportunities for maximizing the investment in their technology systems.
Step 1: Establish technology assessment goals
Defining project goals before beginning an assessment process is the first key to an assessment that yields improved organizational effectiveness and widespread adoption of more efficient business and service delivery processes. Schools should align their project goals with the overarching goals of the institution. Establish the goals with input from campus leadership and users to ensure project buy-in and support.
As administrators begin defining project goals, they will find it beneficial to ask how they want to leverage technology to enhance customer experience, increase staff effectiveness and productivity, and strengthen data reliability and decision-making. As the assessment proceeds, it is important to regularly revisit the project goals to assess progress.
"During the assessment of our work effort tracking technology, we constantly came back to our project and organization goals to ensure that our decisions clearly aligned with them," says Joseph Holtsclaw, Rutgers' director of Integrated Work Management System (IWMS) Administration, Division of Institutional Planning and Operations.
Step 2: Assess your technology enterprise
Once project goals have been established, the second step to a successful technology assessment is developing a technology enterprise assessment plan. The plan should begin with a review of the operating landscape of the technology system you are assessing. Are all its features being used to support work efforts and deliver services to customers? Do users see the system as inefficient? Have they developed workarounds and shadow systems to accomplish their work? Are multiple systems across the school system performing the same functions? Are there manual workflows that could be automated?
In assessing its work effort tracking technology, Rutgers found that users were maintaining 100 separate databases and 60% of their workflows were outside their work effort tracking system. The university estimates that thousands of management and technician person-hours were being spent annually to maintain these redundant systems.
Step 3: Determine the desired capabilities of an upgraded system
Once a school has determined the operating paradigm of its existing system, it should move to identify new features required to eliminate inefficient systems and processes. This can be accomplished through surveys, customer and user interviews, and documenting workflows. These inquiries will provide the qualitative and quantitative data needed to develop a list of performance and system requirements. The data gathered also will help administrators identify which redundant systems can be phased out, thus saving on licensing and maintenance costs. The performance and system requirements list can then be contrasted with the existing system's capabilities to determine where gaps exist in system capabilities.
The requirements list should include system integration points and the IT department's system configuration and security requirements. If this information is not included in the requirements list, schools run the risk of having a system rejected by the institution's IT department. It is best to engage the IT department personnel early in the process and have them assist throughout the assessment.
Step 4: Evaluate potential solutions
After an education institution has identified the requirements for a reimagined system, it should begin to assess approaches to putting the new solution in place. Does the school have an established system that already has the new capabilities required, but needs only for the features to be activated in the system or a module purchased from the system provider? Leveraging an existing system is the least disruptive approach, because users already know how the system works. It has been configured to meet a school's established security requirements, procurement is straightforward, and training is required only for new and existing features that need to be activated.
If an institution needs to purchase a new system, administrators should assess licensing costs, maintenance costs, any IT resources required to maintain the system, the level of customer support required, the mode of training options, and the solution provider's approach and timeline for carrying out the upgrade.
With technology resources becoming increasingly limited, more institutions are migrating to systems that are highly configurable as opposed to customizable. These systems are referred to as "low-code no-code solutions" and can be configured and modified by non-IT staff. Administrators should make sure the solution provider's approach for putting a new system in place allows enough time for a school system to go through a thoughtful and process that includes discovery, design, configuration, testing, and finally, going live.
Other partners may be required to put the new system into place. Will a third party be needed to perform integrations and data migration? Does the solution provider use third parties to perform the system upgrade? The more parties involved in the process, the more complex the project management will be. Will a school be able to leverage in-house project management capabilities, or will it need to hire a project manager to coordinate activities, including communication and status reporting?
Step 5: Develop system performance measurements
Establishing key performance metrics to assess the effect of the changes put into place will be critical to maximizing the value of resources allocated to the project and to measuring the effects of changes made. As a school develops performance metrics, it should refer to project goals to identify system performance measurements. Identify reporting needs and system configuration requirements necessary to establish dashboards of key performance metrics by stakeholder type. Which components of staff productivity, asset management, and customer satisfaction are priorities for a school to track and measure? Education institutions should configure their systems to automate the reporting and metric calculations so that key stakeholders have timely and accurate performance data for decision-making.
As Rutgers has seen firsthand, adding a technology infrastructure assessment to its playbook to address an institution's financial and operational challenges will help put it in position for a sustainable long-term future.
"Following the five-step process, Rutgers has been able to develop a comprehensive set of functional requirements and an implementation process that aligns with our staffing capacity, IT resource needs, training requirements, and vendor support requirements," Holtsclaw says. "This structured and comprehensive approach will ensure a successful implementation and wide-spread adoption of the new system."